Saints and Sinners: A History of the Papacy & the Roman Catholic Church
A three part series with Dr. Ed Gordon, church historian
Thursdays
9:00 – 10:00 AM
March 23 & 30 in the
Salta Pastoral Center – Gym
For over 2,000 years, 266 Popes have led Christ's Church on earth through peace and war, empires, revolutions, great councils, acrimonious heresies, and schisms. History has long marched in step with the Papacy and been influenced by many fascinating personalities including Saints Peter and Paul, the Roman Emperor Constantine, St. Francis, Michelangelo, Henry VIII, Martin Luther, St. Ignatius, and many others.
Professional historian Edward Gordon, Ph.D. explores the remarkable story of how Peter and his successors have led and shaped the Roman Catholic Church. He also explains how the long history of the Church is intertwined with the ideological, political, and cultural forces of each historical era that have shaped our modern world as well as the Post-Modernist challenges the Church is facing today.
March 16, Session One
The Early Church: Origins & Expansion (33-476 A.D.)
March 23, Session Two
Medieval, Renaissance & Reformation: Eras of Development & Defense (500-1800)
March 30, Session Three
The Modern Papacy: Triumph & Challenges (1878 to today)
Edward E. Gordon is an internationally known historian, author, and speaker. For over 20 years he taught at DePaul University, Loyola, and Northwestern universities in Chicago. He has presented hundreds of historical programs across America at museums, universities, and libraries and to a wide variety of organizations and associations. He has been a speaker at the Palm Springs Air Museum for the past 20 years.
Dr. Gordon is also the is the author of 20 books and over 150 articles in the areas of history, business, and education. A paperback edition of his latest book Divided on D-Day will be published this spring.
He has appeared on the CBS network's "The Early Show," CNN, the PBS News Hour, National Public Radio, and many other media venues.
Dr. Gordon earned his B.A. and M.A. degrees in history at DePaul University, Chicago, and his Ph.D. at Loyola University Chicago and pursued post-graduate studies at the University of Chicago.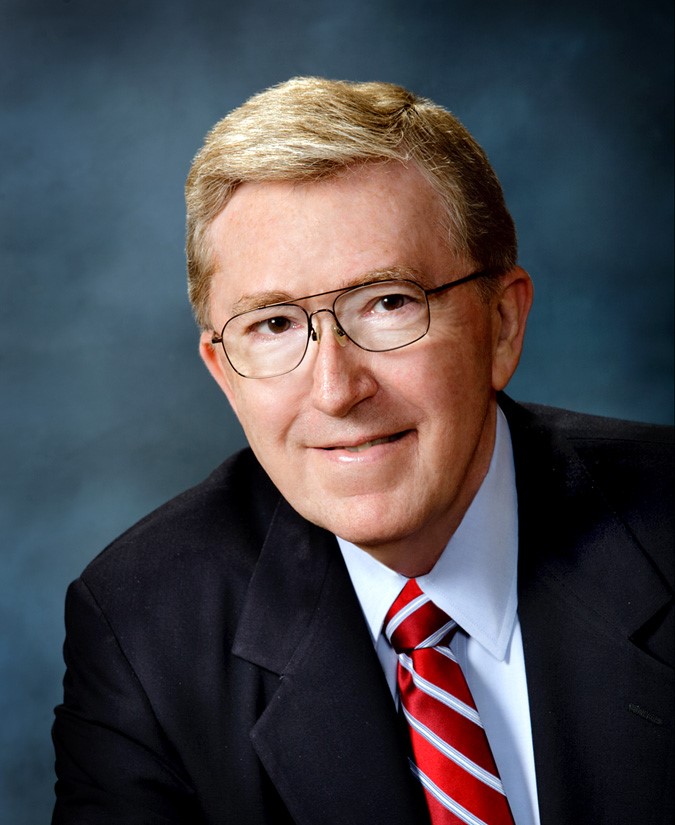 Dr. Edward E. Gordon
Church Historian