BIBLE STUDY with Fr. Gregory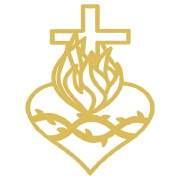 Every 2nd, 3rd, & 4th Thursday at 9AM

Begins Thursday, October 12, 2023
We will be studying the Epistle to the ROMANS

We invite you to join Father Gregory for Bible Study in the Church. Everyone is welcome! You do not need to be a member of Sacred Heart or even be a Catholic to attend!

There is no charge for this class and registration is not required.

Notes about the Bible used during the sessions
You may bring your own personal Bible with you.
The translation we are using is the New American Bible, which is a Catholic translation and the same version we hear at all Masses.
Copies of individual chapters of the Bible can be viewed on your phone or tablet or downloaded and/or printed at home for free from the USCCB website.
Other important details
Sessions are Livestreamed and available to view anytime after the session ends.

Come early to purchase Catholic Keepsakes at the concierge table! Rosaries, gifts, & more!

For further information, please

speak with Fr. Gregory or

call the Office at (760) 346-6502.